Surrender to the Flow of Life
Who are you? Who am I?
It's a question we often ask ourselves, especially being people who are somewhat connected to our inner world and have some interest and connection with our sense of Spirit.
This is something that comes up for me a lot! This week I listened to the book "The Surrender Experiment" By Michael A Singer. This book touched me very deeply and really spoke to me about surrender.
I reflected on my life and especially on my careers and how both my "work" careers just evolved. I did not seek them I simply found myself in them and both have been wonderful and fulfilling. My current "career" as a yoga teacher, bodyworker and business owner have all evolved. I have followed my intuition, said yes to things that scared me and now here I am. Healing, helping and sharing my inner being with you all. To say this is humbling is an understatement. Blessed and grateful are words that top the list.
As we move into Autumn, a time of letting go, of decay and time of shedding our summer skin it feels fitting and timely that this notion of surrender come into my life again. That I see how instinctively I surrendered to my life on many occasions unconsciously. This time I choose to surrender, I now willingly embark on my own "Surrender Experiment" watching when my negative or resistant mind arrises, watching from my inner being, the lister to the voice and surrendering to the flow of life. Rejoicing in any challenges and having faith that "life" has me right where I need to be.
I highly recommend this book to everyone, faced with challenges or not. The joy and insights of this story may have you look to your life with new eyes and might just help you with your journey to that age-old question, who am I?
What's Happening This Month at CYS
I am a little late with keeping you up to date, Easter and my long-overdue break got in the way.
Yin Yoga Workshop for Teachers
Autumn (metal element) with Sarah Owen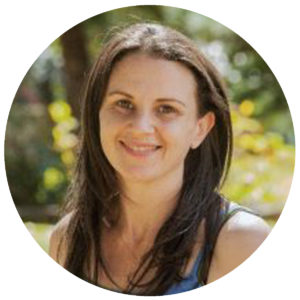 Coming up this Sunday is a teachers workshop with Sarah Owen, there are just a few spots left so if you are interested in deepening your Yin practice or thinking about doing some Yoga teacher training this may be of interest to you.
This practice focuses on the Metal element of Autumn and will be a deep dive into surrender. I can't wait!
When: Sunday 18th April 2021
Time: 11:30 – 2:30pm
Cost: $85
Book your place here.
Kids Yoga at CYS
with Radhika

Kids Yoga with Radhika is back for another term. We are running these classes in 5-week blocks.
Introducing your kids to yoga is not only good for them physically but great for their mental health, giving them confidence and a love for their body and movement. As it gets colder in Canberra outdoor activities can be a little harder, so why not bring them into the sun-filled studio for some fun with movement and our high vibe, wonderful teacher Radhika.
These classes are at the special price of $75 for the 5 classesand are ideal for kids 7 – 12 years.
Classes start Monday 19th April at 4:15 pm.
Casual attendance is also available at the regular rate of $22.
To book your place click here.
Warm Winter Yin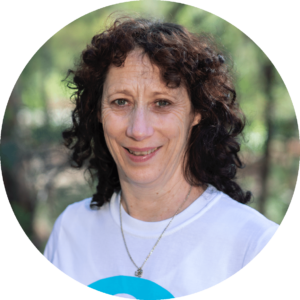 As we approach the cooler months in Canberra I thought it might be nice to warm up the studio for Saturday afternoon Yin.
Starting 1st May Warm Winter Yin is coming to CYS with Lorelle. The room will be heated up to around 28 degrees (Max) to allow you to get cozy, release the body and mind and remember the warmth of summer.
I recently experienced a hot yin class at a Happy Hot Yoga Studio in Woy Woy and found it a wonderful experience. Our room won't be that hot, but I have no doubt you will love it. I know I will be there.
Please make sure you bring a towel to place over your props.
If you have chronic pain or injury please be mindful that heat masks pain, so you will feel great through the class but may not feel so good afterward. In this case, be sure to go gently and not over-stretch. Yin practice is best done at 60% of your edge, we do not look for our deepest stretch but rather move to a place where we just start to feel resistance and pause there, then we surrender and allow space to come to the joints and the mind to open up to deep awareness.
Katie Welsh is back in June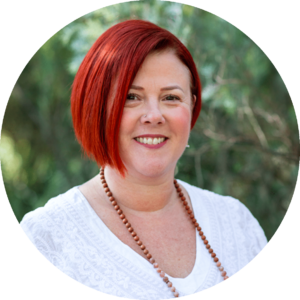 After a long break, Katies is back with The Art of Rest – Winter Edition. This workshop will be a wonderful deep dive into rest and bliss to nourish body, mind and spirit.
There are only 2 spots left, so get in quick to snap them up. They will not last…
When: 20th June 2021
Time: 11:45 – 2:15pm
Cost: $55
Book your place here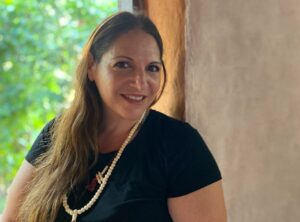 I hope you all had a wonderful Easter break.
Please feel free to reach out to me any time if you need anything. I look forward to seeing you on the mat and sharing the cool, quiet time with you.
Namaste