How do you speak to yourself?
Maybe I have written on this topic before, but I feel it's always good to check in and see what's going on and revisit things. I have recently heard that some people don't talk to themselves in their heads. If this is you, what is it like? Must be peaceful without an inner monologue.
But for those of us who do have this somewhat constant internal conversation, have you ever stopped to think about how your speak to yourself? To listen to the voice in your heard and question what it's saying? Is this thought or is it just the endless chatter of the mind? Our mind is constantly trying to help frame the world in a way we understand. In a way that was laid down by our conditioning, our patterns, and our likes/dislikes. But how helpful is this?
Often it keeps us making the same mistakes, acting in patterns of behaviour that have the same result. Often it has us speaking to ourselves in negative and hurtful ways. Would you say these things to your best friend? I dare say no! Then why do we speak to ourselves in this way?
Our thoughts and our mind-speak create our reality. Everything we know started with a thought, somewhere, by someone. The most inspiring people have bright, vibrant energy because they think that way, they speak to themselves that way, they are their own best friends. If we are speaking to ourselves truthfully, kindly, and positively everything and everyone around us will be affected by this energy, by your words and this can only be a good thing.
There is no need for self-criticism, self-loathing, and negativity, you're the only one that can hear it and what you think will manifest, in your body, in your life. We simply need to change the way we think. And this is where Yoga comes in. When we are on the mat we are instructed to come with compassion, to let go of judgment and to just move and breathe. It's in this alchemy of fire (heat from movement), air (the breath), and earth (the body) that helps us shift the old patterns of thought out of our being and make space for new, more positive thoughts and life. It's through this alchemy we find the flow (water) that allows life to be joyful.
So the next time you notice yourself being harmful with your thoughts, stop, notice and reframe, say something nice, or at least, notice how harmful your thoughts are being. Speaking kindly to ourselves helps us speak our truth out into the world, and we need more truth, more honesty, and more compassion.
Be kind to yourself,
you're the only one listening.
What's Happening This Month at CYS
Welcome Haeyoung Moon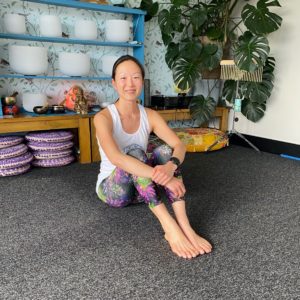 I must apologize as I am a bit late with this welcome. You may have already met her but let me introduce her formally.
Welcome, Haeyoung Moon to the CYS teaching team. Haeyoung joins us from her time in Thailand where she completed her teacher training. She is an avid runner and came to yoga practice to support her running and found so much more. She is both Vinyasa and Yin trained and is a beautiful teacher. You can read more on her profile on our website under the meet the team tab.
Haeyoung is currently sharing the Thursday morning 9:30 am Flow class with Bianca and will also fill in when she can. I have no doubt you will love her class and learn much from her.
Sarah Owen Workshops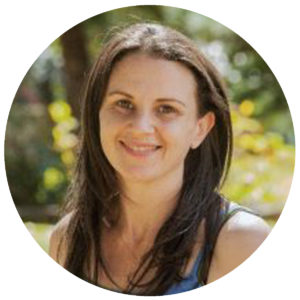 Sarah is joining us again for a series of workshops over the coming months. The first coming on the 27th of June with Yin Yoga Teachers Workshop for Winter (Water Element)
This workshop is aimed at yoga teachers as well as dedicated yoga practitioners. We will explore the application of Yin Yoga and Mindfulness as a way of nourishing and supporting the physical and energetic bodies, as well as the mind, during the season of Winter in this 3-hour workshop.
We will engage in a Yin Yoga sequence for balancing the Water element during Winter (including focusing on the Kidney and Urinary Bladder meridians). We will also explore ways of adapting and modifying the postures to account for skeletal variations and differences in body type as well as ways of supporting injuries and sensitivities while practising.
When: Sunday 27th June both F2F and Online (book in through online sign-up)
Time: 11:15 – 2:15 pm.
Cost: $85
There are also 2 others coming up. One on the 11th of August 2021 – Insight Yoga: The Practice of Patience and Yin Yoga Teacher Workshop for Spring on the 12th of September. You can find the information and book in for these and other events on our website home page, scroll down to the Workshops and Events carousel, click on the picture to get to the information and sign up screen.
Kids Yoga with Radhika
Kids Yoga classes are now on the regular class timetable 4:15 – 5:15 pm. Special rates for kids classes apply so please use these when booking in for your kids. Special 5 class pass $75 and single sessions $18. Kids' classes will not run on Public Holidays or during the school holidays.
Yoga is a great way to help your kids learn about their bodies and to navigate the changing world around them. This is building into a lovely little community so come and have a try. Bookings Via the regular timetable. You can see our timetable here
Check-In CBR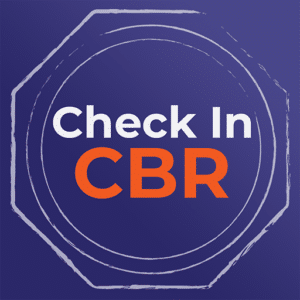 Please check in using the Check-in Canberra App. There are several QR codes around the studio for you to use or ask your teacher to check you in if you do not have your phone. This is an ACT government regulation and does have associated fines so please do the right thing for us all and check in on arrival to class.
Thank you to everyone who replied and submitted the feedback survey. This has been super helpful and I truly appreciate all your feedback. If you have not yet filled it in but still want to, I would love your response.
Some of you are booked in for Katie's first workshop back with us on Sunday 20th for the Art of Rest, you will receive an email reminder in the coming weeks. If you have missed out I am sure you will be able to catch Katie later in the year. This workshop is fully booked.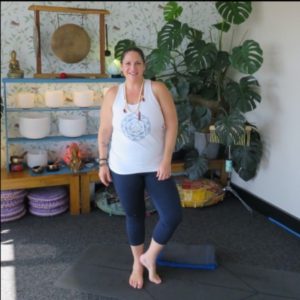 Wishing you all a wonderful month and a cozy winter. Canberra is certainly glorious this time of year so soak up the winter sun and the fresh cool air.
Namaste