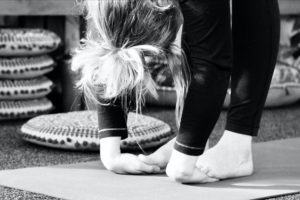 Are you feeling tired of this year and a bit over it? Have you found yourself oscillating between being inspired and hopeful to fed-up and frustrated? I know I have run this gamete week after week. I want to stay in the space of inspiration and connection, but then am reminded of what's happening in the world, how different we have to do things and of all the extra levels awareness that's are needed and I'm sucked into the frustration and the grasping for the old times. Staying grounded has been a challenge.
My mind is on growth and rebuilding, on wanting to create and share, on getting life and energy back into our beautiful space, yet I feel this sense of constriction and that we are growing again into fixed walls and constraint. It's a funny place to be and a good problem to have, I guess, but I would rather be able to grow and support our community unrestricted.
This sense of restriction comes up in my body too. One moment comfortable and free, the next a feeling of blocking or tightness. I am always amazed to find what is playing out in my mind is showing up in my body and coming to the mat eases both. So whether I practice on my own, coming to class, F2F or Online or just taking some time to connect and move on my own, everything always feels better after I have moved. I think more clearly and have more joy in my heart, I can move into the uncertainty with a sense of positivity and detachment. This may or my not last, but that does not matter as I can move again, connect and feel renewed.
The energetic shower of practice can bring me home, revitalise my being and allow me to create again.
Covid19 Plan Update
Actually so much is happening this month at CYS. There are a few timetable changes so please make sure you are up to date to avoid any confusion.
Welcome New teachers
Firstly I would like to warmly welcome 3 new teachers to our teaching team and welcome back another.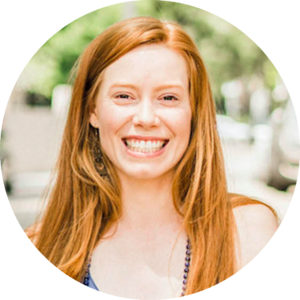 Welcome Emily Nicola to the CYS team. Emily joins us from Sydney and has a broad teaching range from strong classes through to Yin, and has a keen interest in mobility and helping you get the best from your practice and your body. She has a bright and vibrant energy and I am so looking forward to practicing with her. You can join Emily on Saturday Afternoon for a Dynamic Vinyasa hatha class at 4 – 5:15pm. Emily is taking over this class from Gail.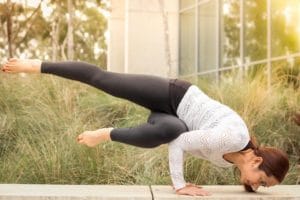 Welcome Bianca Guatama to the CYS team. Bianca is a Canberra based Yoga practitioner and instructor. She began practicing yoga in 1999 to help treat her scoliosis condition. This practical beginning, turns into a lifelong journey, once she uncovered Yoga's transformative power to cultivate a healthy harmony of mind and body. Throughout her learning exploration, Bianca studied with many inspirational teachers from different lineage of yoga: Hatha, Iyengar, Vinyasa, Ashtangga, and Bikram and Power Yoga. In 2015, she decided to acquired a certification in Vinyasa Flow Yoga teaching. She has been happily sharing her passion and love of yoga with many people ever since. Bianca's class infuse with her passion of dynamic and explorative yoga practice that nurtures self-inquiry into mental and physical awareness.
You can Join Bianca Thursday Morning from 13th August at 9:30 – 10:30am, she is replacing TL and filling Jill for the time being.
Welcome Jayenna Dall to the CYS team. Jayenna is a new teacher with a joyful curiosity and energy. She is at the beginning of her teaching journey and has a sparkle in her eye and passion for teaching. I am so excited to see her grow and develop as a teacher and know that she has much to offer. She trained here in Canberra with Insync and has been exploring the path of Kundalini and the Chakras. Jayenna is taking over the Friday evening class from TL, 5:15 – 6:15pm which has been on hold for the last few weeks. This will be a moderate Vinyasa class with a core focus and will begin again this week 7th August. This class will be F2F only for the time being.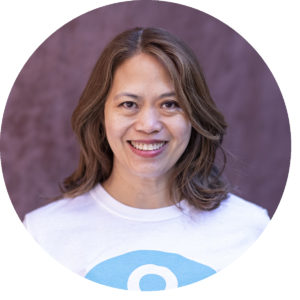 Welcome back to Michelle Flores-Macilwain to the CYS team. Michelle was filling in teaching with us last year and then moved overseas with her family. Covid has brought her back and for this we are grateful. Michelle is a beautiful teacher so keep an eye out for her on the timetable and get along to class.
As you know we have had to say goodbye to TL, she has arrived safely back in Canada and is enjoying 14 days of quarantine in 35 degree heat with no aircon……. I did not think Canada got that hot lol. I miss her already.
Sadly Gregory Barnes has also left our teaching team rather suddenly. Gregory has taken the opportunity to move to warmer climes in sunny Qld and we wish him all the best as he embarks on this new adventure.
Covid Reminder
Please remember to continue with all Covid safety practices. We are very lucky here in Canberra to have little to no exposure but let's not get complacent. I am trying to keep up with the cloth washing and mat spray. I do not feel there is a need to clean your personal mats at the studio. Please continue to clean all shared equipment and mats.
A reminder to please  DO NOT use the Blankets. I can not wash them regularly enough. Please bring a full size beach towel to use instead. 
Sarah Owen Workshops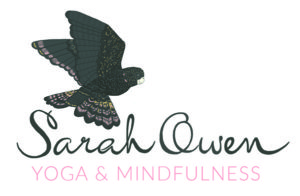 There has been a date change for Sarah Owens workshops, they will now be help on Saturday 21st November 2020. 
Yin Yoga Teachers Workshop – Welcoming Spring is in the morning 10:00am – 1:00pm. Yin Yoga and Yoga Nidra Workshop is in the afternoon, 2:00 – 4:30pm.
Visit our Events Page for more details
Sarah's workshops are sublime explorations of practice and I highly recommend them to nourish, learn and grow. 
I am also super excited to announce that we will be hosting Sarah again this January for 50 hour Yin Yoga and Mindfulness Teacher Training Module 2. We are monitoring the situation carefully and are taking booking for this training. If you have done Module 1 with us over the past 3 years then you may well want to take that to the next level with Module 2. Places are limited to 15 at this stage, if things go well then we can hopefully open up another 5 places.
Click this link for more details and full course description.
Thai Yoga Massage Training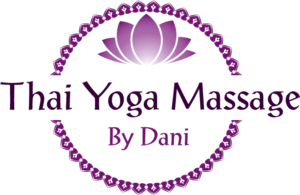 Thai Yoga Massage training is still going ahead. Dani and I have come up with a plan to be able to still hold the training in October, even if she cant get to Canberra so if you are keen to learn these amazing massage techniques definitely get in touch with Dani and have a chat.
Check out the details of the course and reach out if you have any questions. I love giving this massage and receiving it is even better. For more information visit Dani's website..
Being patient, riding the waves and observing what is, this is a path we can set for ourselves, this is a path for grounding and growth, this is a path for freedom.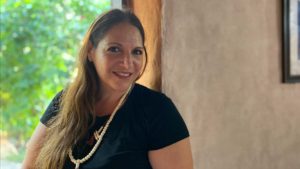 This week I was interviewed by  @WeAreCanberra communities campaign about how we went through Covid and what we did. I am pretty chuffed every time we get a bit of exposure. You can read it on the We Are Canberra website.
Namaste…
Eli.