SPRING IS HERE!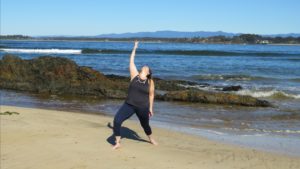 Springtime is here! You can see it in the plants and feel it in the warmth of the sun. Spring brings with it a sense of new beginnings, growth and renewal. As we move out of the winter hibernation, Covid hibernation and all together feeling like this year could not end fast enough we can hopefully see some light at the end of the tunnel of uncertainty. Perhaps we see a clearer path to how we need to live with the virus and hopefully have had time to reassess the way we live, work and play. Hopefully priorities have changed allowing more time for self reflection, family and simple pleasure.
For me I can't help but feel a little excited, a little hopeful that things are going to get better. As always I have been working hard to improve all we do at CYS. I have come to realise that running a business requires constant review and refinement, always looking at how we can do things better and develop the "business" to become a well oiled machine that keeps us all supported. Its been an interesting and enlightening experience to process and come to terms with these realisations within myself and they have come about because of the disruption, steep learning curve and need for innovation. When we are challenged and pushed out of our comfort zone we find the most growth. We feel this every time we come to the mat or sit for meditation. We choose how we are going to be, we observe how we have arrived on the mat and decide with each breath and shape how we are going to be and this is the magic of the practice. It highlights how we are, how we respond and then gifts us with a result. Taking this awareness off the mat is what helps us be more conscious in our daily life.
It's great to see so many of you slowly coming back to class. We are still restricted with numbers due to Covid, but it's great to see that in many classes most spots are taken. Our new teachers, Bianca, Emily and Jayenna are settling in beautifully. If you have not yet made it to one of their classes, I highly recommend you do. They are all wonderful and enhance the diversity of our classes and the wonderful range of yoga styles CYS provides.
Welcome Jo Carroll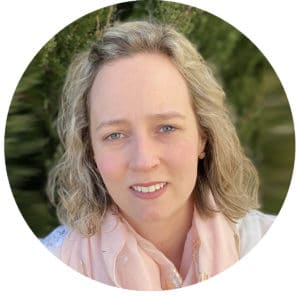 I am super excited to welcome Jo Carroll to our teaching team. Jo has been a student at CYS for many years and has recently completed her Yoga teacher training with the ISHTA System with Rachel Zinman in South Africa.  ISHTA stands for the Integrated System of Hatha, Tantra and Ayurveda.  ISHTA is yoga for the individual.  It is simple, builds strength and prepares the mind to be able to grasp the knowledge of who you are.
Jo has a kind and gentle nature and will be teaching our Sunday Restorative class 4:30 – 5:45pm. She is very brave and jumping straight into teaching both F2F and Online. I have no doubt Jo will be a wonderful member of our teaching team and bring even more great energy to CYS.
Covid Reminder
Please remember to continue with all Covid safety practices. We are very lucky here in Canberra to have little to no exposure but let's not get complacent. I am trying to keep up with the cloth washing and mat spray. I do not feel there is a need to clean your personal mats at the studio. Please continue to clean all shared equipment and mats.
A reminder to please  DO NOT use the Blankets. I can not wash them regularly enough. Please bring a full size beach towel to use instead. 
Timetable Changes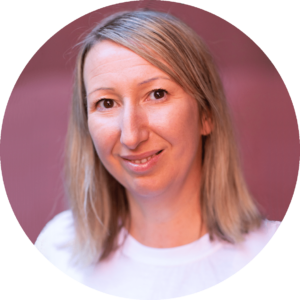 Nadia's Classes – For the time being Nadia's Tuesday evening class 7:30 – 8:30pm will remain as Online Only. Her Saturday Yin/Yang class will now have her returning to the studio and will be F2F Only. So please make note and be careful when booking in to make sure you are selecting the class and delivery you are expecting.
Jayenna's Class – Jayenna's Friday evening class 5:15 – 6:15pm is now F2F and Online. This is a great way to start the weekend, much better than afterwork drink, if that is still a thing…
Friday night meditation sessions are back.

Each week I will guide a meditation, play the crystal singing bowls and we sit together in glorious silence and enjoy the energy of group meditation. This is a free session and available to anyone. If you have never done meditation before but would like to try it and see how it all works then please do come an join us for this relaxed and joyful session. Booking are essential as spaces are still limited.
Sarah Owen Workshops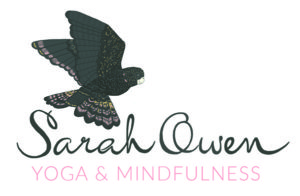 Sarah has 2 offerings on Saturday 21st November;
Yin Yoga Teachers Workshop: Welcoming Spring from 10:00am – 1:00pm.
Yin Yoga and Yoga Nidra Workshop 2:00 –  4:30pm.
For details of each workshop check out our FB event page here; for Welcoming Spring and for Yin Yoga and Yoga Nidra. 
Please note: there will be changes to our regular class timetable on this day.
We are also offering Yin Yoga and Mindfulness teacher training Module 2 in January . We are currently taking unpaid bookings for this training so if you are interested please send me an email to reserve your place. Payment in Full must be settled by the 30th November.
For details on the training click this link or see the posters in the studio.
Thai Yoga Massage Postponed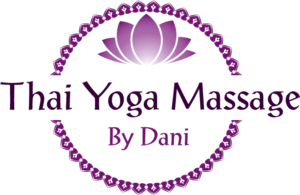 Thai Yoga Massage has sadly been put on hold until next year. After much discussion Dani and I have decided it is best to postpone the Thai Yoga Massage training. Dani is likely unable to be able to travel from Queensland due to border closures and given the hands on nature of the practice we thought it better to just take pause and try again next year in the hope things have settled down even more.
There have been some intermittent problems with Zoom. I understand this is frustrating but please understand we are doing the best we can and it may not always run smoothly. The best solution, if you are frustrated with zoom, is to come back to Face 2 Face classes. There really is no substitute for being immersed in the energy of the space and in the presence of your teacher.
It's great when you message me when things are going wrong. Unfortunately there is often nothing I can do at the time, but I will always try to sort it out as best I can.
I have also been having some trouble with the new website and links. We are trying to sort them out but if you notice something wrong please let me know so I can have it looked at.
Very short and sweet this month. I have some exciting things coming along, but will keep them to myself for now. I think you will all like them and be happy so keep an eye out on our socials and for the next newsletter for more details as they unfold.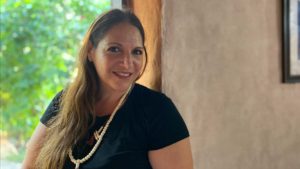 If you want to help us out please give us a google review or FB recommendation. Like our pages on FB and Instagram. I have been more active on these platforms, I hope you are enjoying the content. I look forward to doing more short videos etc. Remember your teachers have private FB groups so join your teachers group so you can ask questions and interact between classes.
Wishing you all the best.
Namaste