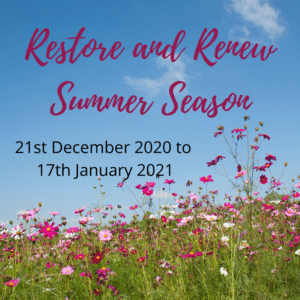 The end of the year has caught up to us quickly and Xmas is just around the corner.
This year we have a wonderful and exciting new timetable of classes available for you over the break to keep you practicing and hopefully enjoying a bit more yoga while things wind down and we roll into a new year.
Say goodbye to the craziness of 2020 and welcome 2021
Restored and Renewed!
Traditionally this has been a time for CYS teacher to be able to play with their teaching and offer you classes outside of the norm. This year is no different, we are going to have some fun!
So who is teaching this year?
We have a great line up in store for you!
Jon Smillie; Kriyayoga Intensive and Hatha Open Classes.
Jacqui Simmonds; Iyengar Yoga Intensives.
Kat Sadler; Ashtanga Yoga Intensives and Ashtanga, Pilates Open classes.
Eli Haski; Core Intensive and Hatha Open Classes. Also Prenatal.
Gail Robertson; Ashtanga Blend and Vinyasa Hatha Open classes.
Anna Rutherford; Vinyasa Hatha Open Classes.
Pippa Matthews; Yoga Synergy Open Classes.
Radhika Poria; Sivananda and Morning Mantras Open Classes.
Jo Caroll; Restorative and Slow Flow Open classes.
Jayenna Dall; Hatha and Meditation Open Classes
The timetable is now available (see right); just search for any date after 21st December and you will see all the classes through to the 17th January. We are jam packed and excited!
A printed copy of the full timetable will be up in the studio shortly so make sure you check it out!
Online class links will be sent via the email reservation so please make sure your email notifications are switched ON! Your receipt may look a bit complicated so look closely for the correct class link (day and time).
This year, in breaking with tradition we have 2 ways for you to enjoy these classes.
This pass gives you unlimited access to all classes on the timetable excluding the Sound Bath on the 9th January 2021. All Intensives, Mini Retreats, Open classes both Online and F2F.
This pass gives you unlimited access to all OPEN Classes and Mini Retreats on the timetable excluding the Sound Bath on the 9th January 2021.
Class numbers are still limited so booking are essential!
Only the Open classes will be Online
The Mini retreats are 2 classes back to back, the first a stronger class, the second a Slow Flow or Restorative Class so you can really dive in and spend some time connecting and nourishing yourself.
You can also attend classes using your current payment options. But if you plan on doing a bit more yoga than usual the above passes will be your best bet!
Please note: if you need to suspend your direct debit for the holiday period this MUST be done in writing. You can email me here to requests a suspension. Please supply specific dates.
As always please feel free to reach out to me if you have any questions, I am always happy to help.
We look forward to seeing you on the mat!
All the best for the festive season