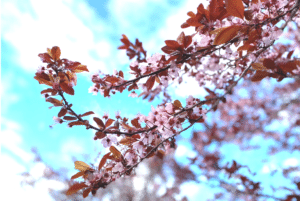 In Accordance with current health orders, Canberra Yoga Space is operating online only at this time. Please refer to the Timetable for online class times.
Can you believe this is where we are again? In lockdown, more restricted than ever before and somehow trying to maintain our lives, our families and our incomes as best we can. I have certainly been feeling the pressure of it all and questioning when we will ever get out of this mess. I have spoken to so many people and all have expressed this feeling of inner anxiety or tension. I've also felt this within myself. I've had this constant feeling of uncertainty and unsettledness in my belly, fluctuated between feeling hopeful and inspired to feeling completely defeated and lost. I do not like it at all.
Those who breathe together, grow together
So what to do about it?
Something that I have found helpful is to breath and recognise the feelings in my body. Breathing techniques are a cornerstone of yoga practice and can really make a huge difference in a very short amount of time, they are free and with you always so what a gift to be able to use them at will and when needed.
Following is a basic breathing technique to help you find calm and stillness, relax your nervous system and create a sense of peace in the body and mind.
Begin to notice your breath,
just feel it where it is most noticeable.
As you notice
you may start to feel the breath more keenly.
Just breath naturally and notice.
Begin to count the length of your inhale and exhale.
Not changing, just counting and noticing.
Take 5 – 10 breaths, just counting.
Then begin to lengthen your exhalation.
Allow your exhale to release from your body
slowly and fully, without a sense of strain.
Take 5 – 10 breaths in this way.
Return to natural breathing
and notice how you feel.
You might know some other breathing practices to use as well. I encourage you to use them to help you find inner calm or even to lift your energy. I know I am see-sawing between feelings of lethargy and laziness and feelings of hyper agitation and frustration. I'm actually having to work really hard at just being. I find I am best when I'm teaching as this is where I can help and make someone else feel better. That helps me feel better too.
What's Happening This Month at CYS
Yes, there is still stuff going on!!!
Pyjama Party Meditation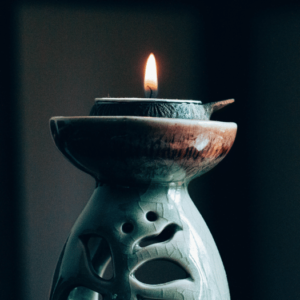 Thank you to everyone who joined me on Friday night for… Pyjama Party Meditation. I hope you had a lovely time and enjoyed the experience.
Unfortunately, when I went to get the link to the replay I discovered that the session did not record, so I have no link to send out :((((((
So, I have decided to do it again each fortnight, while we're in lockdown!
The next Pyjama Party Mediation will be held on the 17th September 6:30 – 7:30. Hopefully we can all celebrate the end of lockdown and go back to F2F class very soon.
This is a free session and I would love you to join me. Book your place here.
Sarah Owen Workshops ONLINE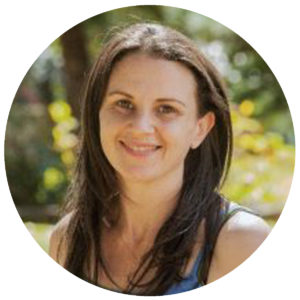 This weekend I am thrilled to host Sarah Owen again. This time she will be sharing:
Yin Yoga Teachers Workshop for Spring (Wood Element) – ONLINE
SUNDAY 12TH September 11:15AM – 2:15PM 
This will be a beautiful afternoon of Yin Yoga training for anyone who wants to deepen their understanding of Yin Yoga practice, connect with the wood element and meditate. Sarah is a wonderful, insightful and generous teacher and you will no doubt feel nourished, restored and educated. It's a great way to spend a Sunday and I look forward to seeing you there.
Cost: $85 Click this link to book your place.
We also intend to still hold the Yin Yoga Teacher Training – Module 3 at the beginning of October. We are planning on doing this training Online but still hold some hope of being together in the Studio. You can join us ONLINE here.
Maurice McCann Workshops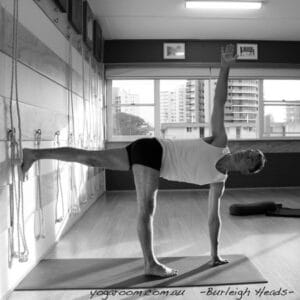 We still hope we'll be able to host Maurice McCann in November for his 2 part Masterclass series on inversions and backbends. The Friday evening session will be looking at restorative inversions and pranayama, while the Sunday session will be more energetic with more inversions and back bends.
When: Friday 12th November, 6:00 – 8:00pm and
Sunday 14th November 11:30 am – 1:30 pm
Investment: Single sessions only: $70 Both sessions: $120.
F2F sessions Only, booking essential. Places limited.
If you are interested in attending please contact me via email before booking. This is so I can reserve your place without taking payment, just in case circumstances mean we are not able to go ahead.
Beginners Yoga Course
With everything up in the air due to Covid-19 we have decided to pause the next Beginners course, due to start on the 27th September. Instead we will be running Fundamental Classes, which are an ONLINE variation of our beginners course. You will be able to book into these classes with our new Beginners Open Class Pass $119, which includes unlimited Fundamentals classes for 6 weeks, valid for 42 days from the first use. Join at any time and connect with the fundamentals of yoga practice.
We also hope to use this time to introduce a bridge between our regular open classes and the beginners course. This has always been a difficult class to get running but we hope to be able to find a good solution online this time. More information will be sent out on this in the coming weeks.
Please email me here if you have any questions.
Pre & Post Natal Yoga
Anna and I have been continuing to teach pre and postnatal classes. The courses will run next term, starting online and hopefully moving back to face to face when we are able. Our aim is to continue to support mums through this time and all classes have been modified to navigate the online platform.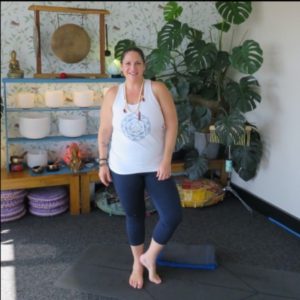 I hope that you are doing ok at this time and hope that our offerings are supportive and helping to ease the stress of lockdown. It can be hard to get to the mat, to block out all the home stuff, that's for sure. Coming into the studio is definitely nicer and makes it much easier to drop into the zone. But getting to the mat, amongst the chaos and connecting inwardly is really a very deep form of yoga practice.
Carving out self-care, connecting in time and space with others in real time and everyone going through the same thing can really be a balm for these times. I feel being live online has a very different energetic quality than using a reply or even practicing on our own and I am so grateful to those of you who are still joining us online. Your support for the studio is invaluable and will ensure that we can make it through and reopen. These are very difficult times for all small businesses and my heart goes out to everyone trying to keep one alive.
If you have not tried our classes online and are missing your practice, I encourage you to give them a go. It's actually really great and so nice to have that time to Connect | Revitalise | Create from the comfort of your home 🙂
Let's support each other, support our community and connect as best we can.
Namaste