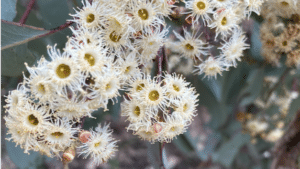 Canberra Yoga Space is operating online and F2F classes with restricted numbers, in accordance with current ACT Health Department Recommendations.  Please refer to the Timetable for class times and number restrictions.
So much of the last few years we have faced a collective disappointment with the arrival of Covid. We have all been disrupted and our daily lives altered to deal with the pandemic.
In our own ways we have used our coping mechanisms and tried to make the most of the situation, we have worked together to support the needs of the greater good and we have done an amazing job. Thankfully, now we can see some light at the end of the tunnel in terms of getting back to some kind of normal life.
So how do we deal with disappointment?
How do we deal with personal disappointment? How do we deal with working towards something only to have it not go quite as we might have hoped?
Often our first response is toward anger and blame or maybe we withdraw and shut down, maybe we just blow it off and move forward. No matter what our initial response is, inevitably all we need is time to be able to process and if we look more deeply at the mechanisms of disappointment we might learn a lot about ourselves.
For me, disappointment gives rise to feelings of being let down and overlooked. It shows me levels of grasping and trying to fit things into boxes or for everything to have its place and order. When I face things not going "the way I want" it is a reminder of my sense of lack and this is what creates the uncomfortable reactivity within me.
But on deeper reflection and with time I can see that disappointment can actually be a gift to help us look at what is important, to help us treasure the processes of life and the present moment. If we can turn our attention to what we have achieved or created, to those people around us that we love then we can transform the feelings of disappointment into feelings of gratitude. We can trust in the flow of life itself to have us right where we need to be, in the present moment. We can take comfort in the truth that we actually have no control over life and thus what a true gift it is.

The only thing we really can have sovereignty over are our thoughts, intentions and choices. If we apply ourselves from a space of inner Santosha /Contentment of our thoughts and intentions, then we cannot be thrown about by the disruptions and disappointments of life as easily.

Thank you to everyone who sent me such beautiful testimonials, you really showed me how much CYS means to you all and give me the drive and inspiration to not give up during these tough times. Sadly we did not progress through to the Finals of the Telstra Best of Business Awards, but to get to stage 3 was a big achievement nonetheless. Most importantly I learned that I work well under pressure and that we have such a wonderful community and really are making a difference in the lives of that community. I learned we do not need recognition or reassurance for the work we do, we simply need to serve and provide space for us all to feel connected to ourselves, to recharge and revitalise ourselves on the deep levels yoga provides and from this place we can create the lives we want from a place of inner abundance and this is a real gift.
What's Happening This Month at CYS
We're back in the studio!
As you know we are back in the studio for F2F classes. For those of you who have returned I hope you are enjoying being back. I understand that many of you might be apprehensive about coming back into the studio but I would like to assure you that we are doing all we can to keep you safe and follow the ACT Government directives. We would really love to see you back in the space and practice with us again.
There are still some repairs going on with our ever leaking ceiling. I do apologise for this but hopefully, it will be fixed shortly.
Welcome back to Niki De Domenico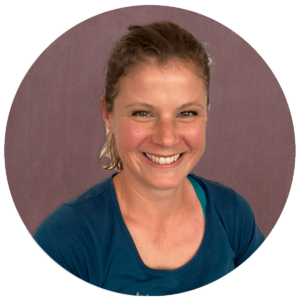 I am thrilled that Niki is back and teaching with us again after living in the United Kingdom for the past 3 ½ years. Niki has taken over Nadia's Yin and Yang class on Saturday 1 -2 pm as our wonderful Nadia is now on maternity leave. We wish her the best.
Niki has been working hard while she's been away, training with wonderful teachers in the UK, including Shivarae. Niki is a poetic and knowledgeable teacher and her classes are definitely worth trying. I was there on Saturday for her first class and I will be making it a regular part of my week from now on.
You can book your spot here.
Nutrition talk with Masters Students from UC
We have the Masters Students from the University of Canberra back again this month for a nutrition talk. They will share nutritional information specifically for women as we age and discuss how best to care for our bodies with what we eat. The presenting student is very interested in women's health issues and will no doubt have lots of useful information for us, so come along with some questions and I am sure you will gain much insight.
This is a free online event.
When: Monday 29th November 2021
Time: 12:30 – 1:15pm
Delivery: via Zoom, so please make sure your email notifications are switched on so you receive your reservation emails with the zoom link.
You can book your place here.
Festive Season Timetable
This year our Festive Season Timetable will be a bit lighter. I suspect many of you will be leaving town and getting out and about with family and friends, so we will have a limited festive season timetable with roughly 2 classes a day. There will not be any special passes so you can continue as normal with the regular payment systems.
There will be some special intensives and workshops with some of our teachers and these will be charged separately to regular classes. Students who sign up for the intensives are encouraged to attend all the classes of the intensives to gain the most out of them. These intensives will be $150 and are a great way to focus specifically on certain aspects of practice.
The studio will be closed from 23 – 28 December 2021.
The alternate timetable will run from 23 December – 16 January 2022.
Regular classes will commence from 17 January 2022.
More information will follow in the coming weeks, so keep an eye out for those in your inbox.
New Beginners Yoga Course
After much discussion with our Beginners teachers, we have decided to make some changes to the Beginners course. We have been looking at the course for a while and refining how best we can share the joys of yoga with our new students, in the most effective and exciting way. We have also been contemplating how we can fill the gap between the Beginners Course and our open classes.
Many people have indicated that they wish there was a bridge between the two class systems. So, with this new course, we have created 2 streams for students and a progression between first-timers and those wanting to move on, but not transition directly into the open classes.
We believe this will be a wonderful transformation of the course and we look forward to offering it to you in January. More information will be sent out in the coming weeks, so keep an eye out for that.
The New Beginners Courses will commence the week of Monday 17th January 2022.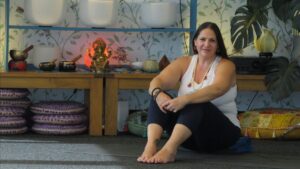 Thank you again for your support over these challenging times. We look forward to welcoming you back into the studio and sharing again in the wonderful energy generated by practising together. As always please feel free to reach out to me at any time if you need anything.
Namaste